The groom's cake, according to Wikipedia, originated in Victorian England. It was often a darker, richer treat served alongside the traditionally white, "feminine" wedding cake. Now it may be a way for the bride to do something special for the groom. She can surprise him with a custom cake based on his interests and personality, to be served either at the rehearsal dinner or presented at the wedding reception. It is a way for the bride to thank the groom for putting up with all the wedding planning or a way to show just how much she loves him!
A long forgotten social custom associated with the groom's cake is for the single women at the wedding to take home a boxed slice of the groom's cake and sleep with it under their pillow to foster sweet dreams of the man they would some day marry! Today, the groom's cake can be a fun, quirky, and delicious way to add a personal note and help make your wedding unique and memorable.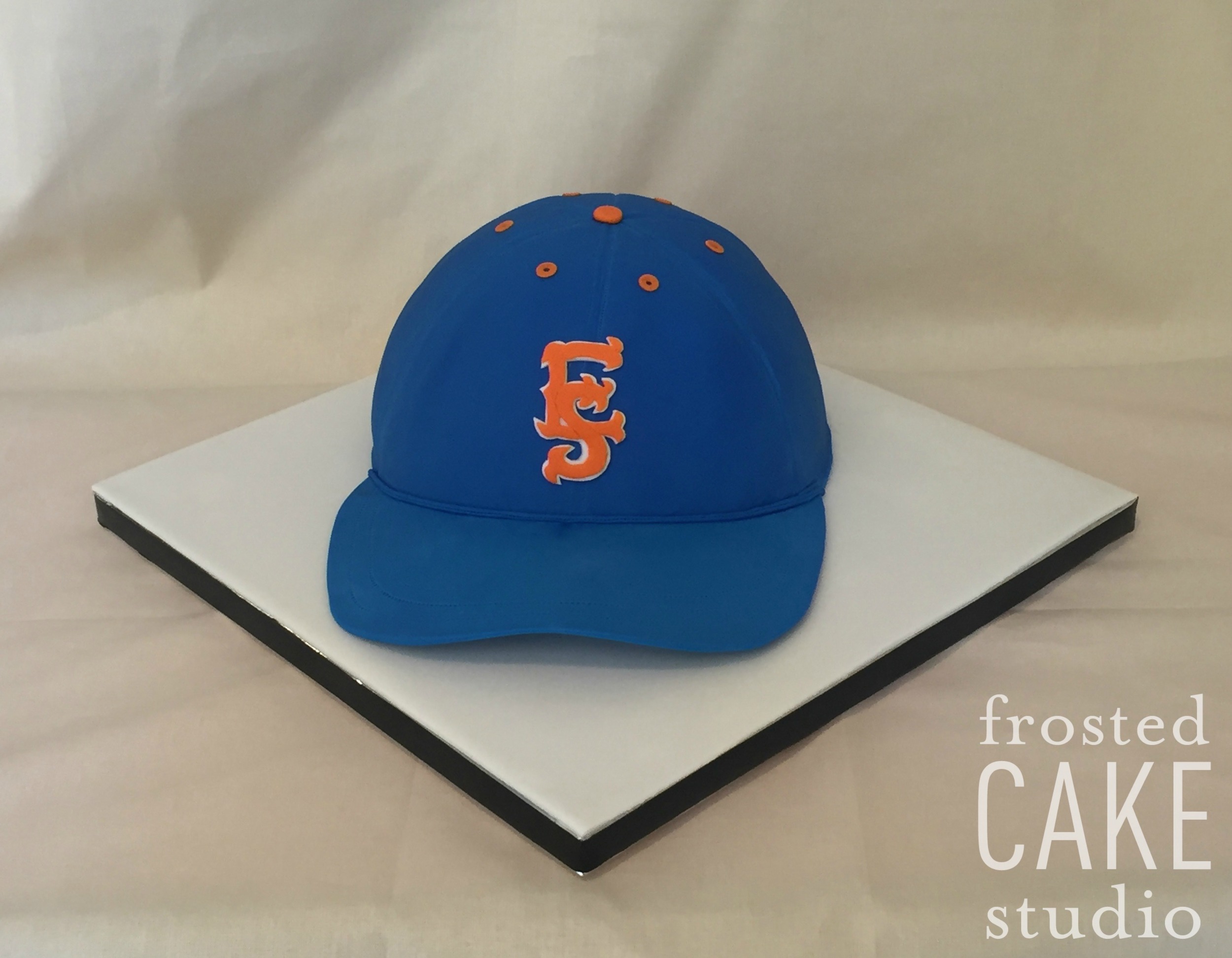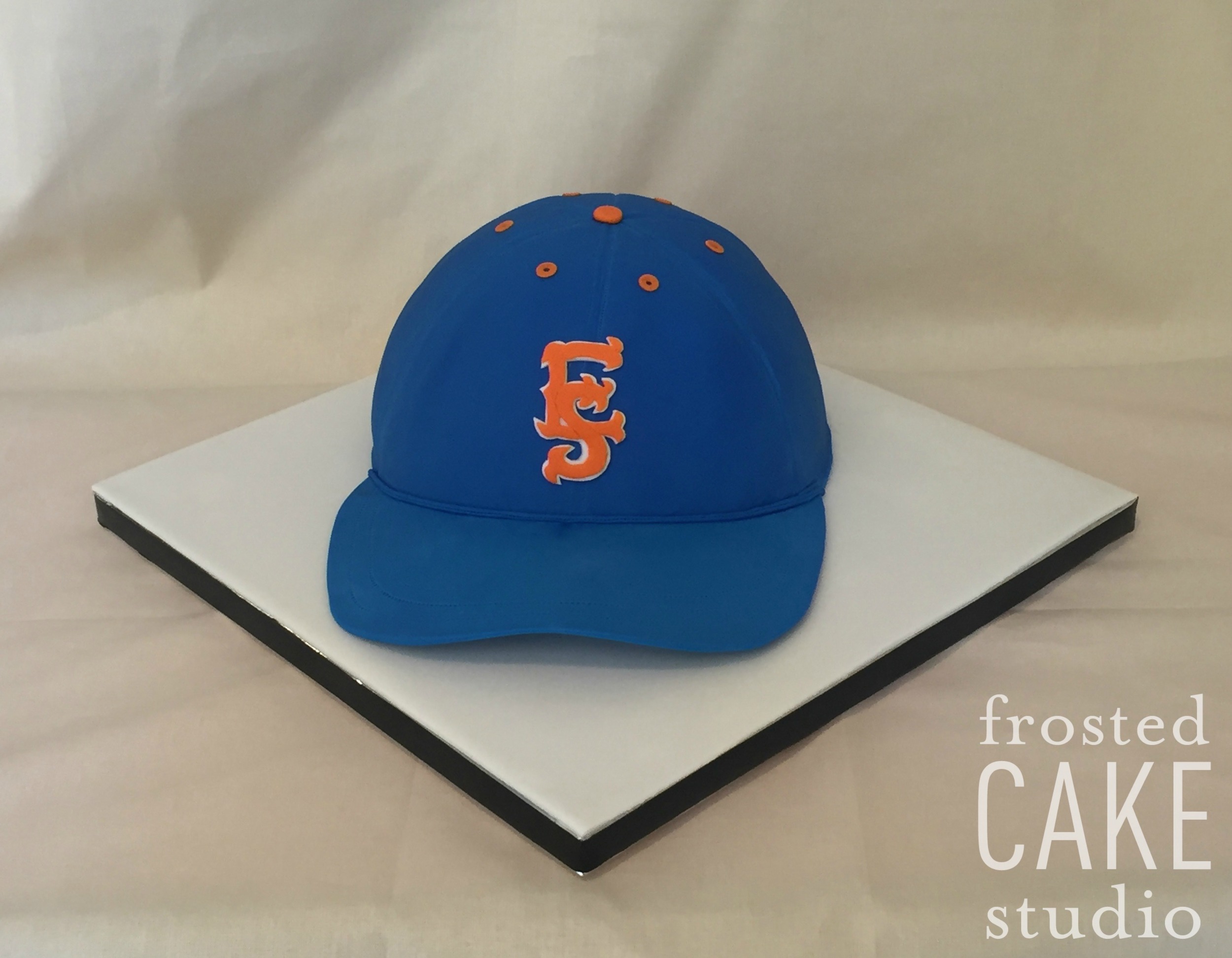 I had the pleasure of working with Michelle to create a groom's cake to surprise her fiance at their wedding. Eric is from NY and, I am told, a serious Mets fan. We used the shape of a baseball cap and the Mets initials for the cake which is chocolate with a mocha filling covered with chocolate ganache icing and decorated with fondant. It was presented to him at the wedding reception after the bride and groom cut the wedding cake. Eric's reaction was to say "that's amazing" and Michelle commented after "...and if you can believe it, it tastes even better than it looks! LOVED it, thank you so much!"
What are your thoughts on this wedding tradition? Did you have a groom's cake at your wedding? Are you planning a wedding and having a groom's cake? We would love to help create yours!